Food Festival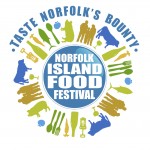 A-Frame Chalets @ Mokutu is a boutique property in the eastern quadrant of Norfolk Island, right in the middle of one of the richest market garden and grazing areas. Where better to enjoy Norfolk Island's first Food Festival in November 2016!
Golf on Norfolk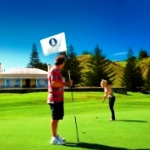 Come and stay at A-Frame Chalets @ Mokutu for a great Golf package for players and stayers! That is, a week of golf for those who play and a week of fabulous Norfolk experiences for those who don't! For a minimum of 10 people.
Spring Indulgence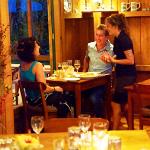 The team at A-Frames @ Mokutu have put together this indulgence package for those who love good food, interesting stories, beautiful places and things, and just a little light exercise.
Golf for 'FITs'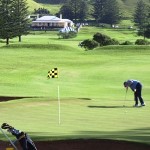 From:
$1,174 (during winter for non-golfers); $996 (during winter for golfers); $1,216 (during spring for non-golfers); $1,038 (during spring for golfers). All prices are per person twin share.
This deal is for FITs (Free Independent Travellers) booking directly with us and is for accommodation and a week golf pass (airfares extra). For more information or bookings email us.
More choices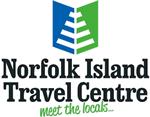 Norfolk Island has a full calendar of events covering sports, heritage and culture, music and dance, arts and hobbies, and more. So if you haven't found what you are looking for yet, see the
Events Calendar
provided by the Travel Centre, contact them about the event that interests you, and tell them you would like to stay at Mokutu.